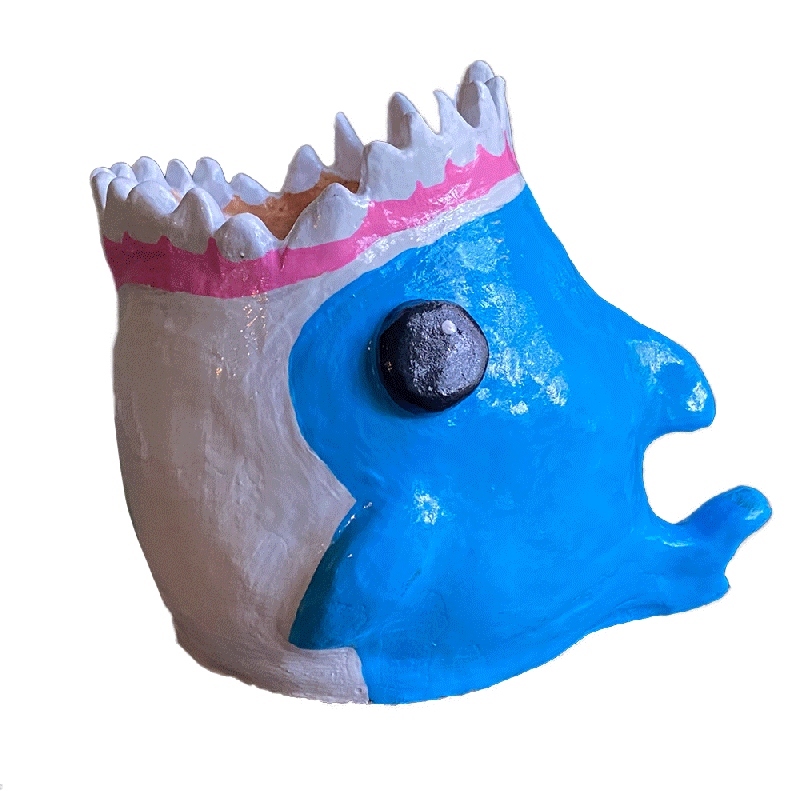 HERBIE THE SHARK PENCIL HOLDER (2023)
x
Fun fact about this one, I actually glazed this and it c=ame out HORRIBLY. I didn't dip the clear glaze long enough and it burned away, it looked dreadful.
So i decided ot give Herbie new life with some acyrlic paint & spray glaze sealant.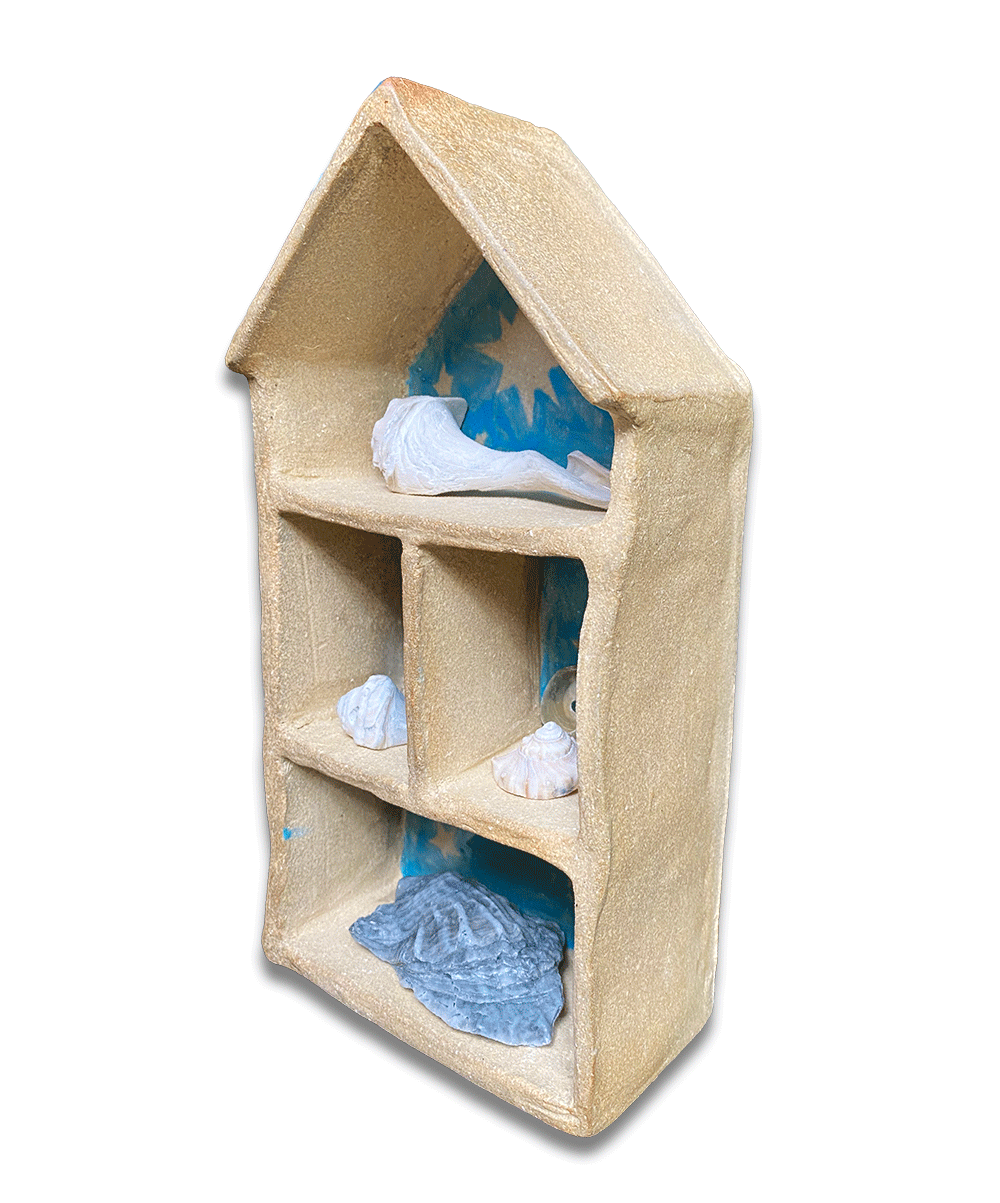 STARRY HOUSE SHELF / OCEAN ALTAR (2023)
x
One of the first things that I've made in ceramics that I'm actually happy with!
A small ceramic cubby house about 1.5 hands tall, decorated on the interior with stars. Definitely shrunk a lot more than I thought it would.
Filled wiht shells that I found at the ocean recently, so now it's something of an ocean altar.