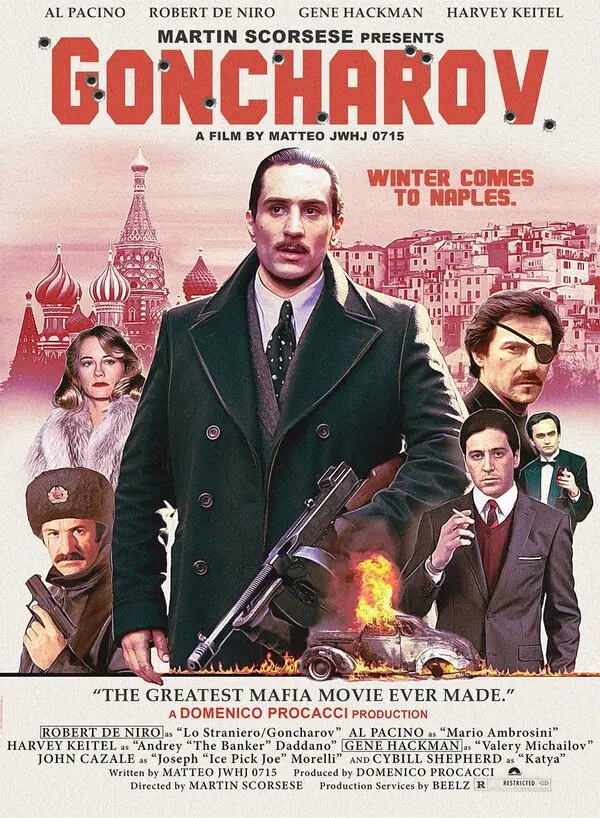 The greatest mafia movie ever made.
It's got everything. Homoeroticism. The mafia. Betrayal. Clocks. What more could you ask of a film?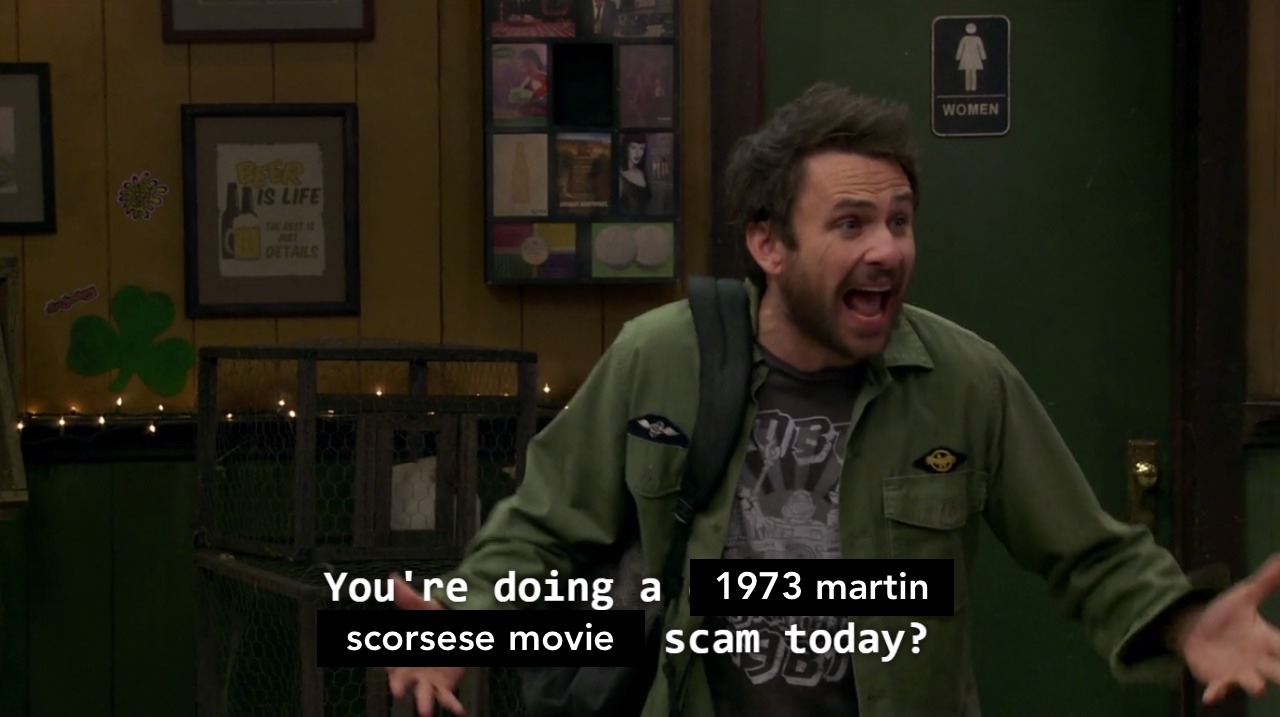 THE GREATEST SCAM THAT TUMBLR EVER PULLED
x
The Goncahrov meme has a special place in my heart, and remains one of my favorite Tumblr memes of all time.
Goncharov originated from a misprinted label on a knockoff shoe that tumblr user zoo-tycoon posted in 2020. The label included "The greatest mafia movie ever made," and "Martin Scorsese Presents: Goncharov."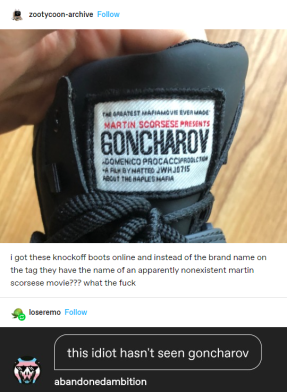 The meme peaked in popularity in late November of 2022, when tumblr user beelzeebub created a wonder fake movie poster. Tumblrinas hit the ground running with the joke from there, creating text posts, art, and music for a film that never existed.
The Goncharov meme is a wonderful example of how human the desire to tell stories is.
Addtionally, it shows that one of the strongest aspects of Tumblr's userbase is the ability to "yes, and" jokes, giving them longevity and enough uniqueness to last longer than a few days.