Asexual representation is few and far between, whatever form of media you look at.
Many characters deemed as "asexual" are quite frankly just offensive stereotypes, poorly written, or never explicitly stated to be asexual.
While asexual characters have been making more appearences in media, they account fo an incredibly small percentage of LGBTQ characters.
GLAAD's 2023 LGTBQ media report, Where we are on TV, counted 8 Asexual characters in TV, an increase from 6 of the previous year. This was ONE PERCENT of LGBTQ appearing on screen.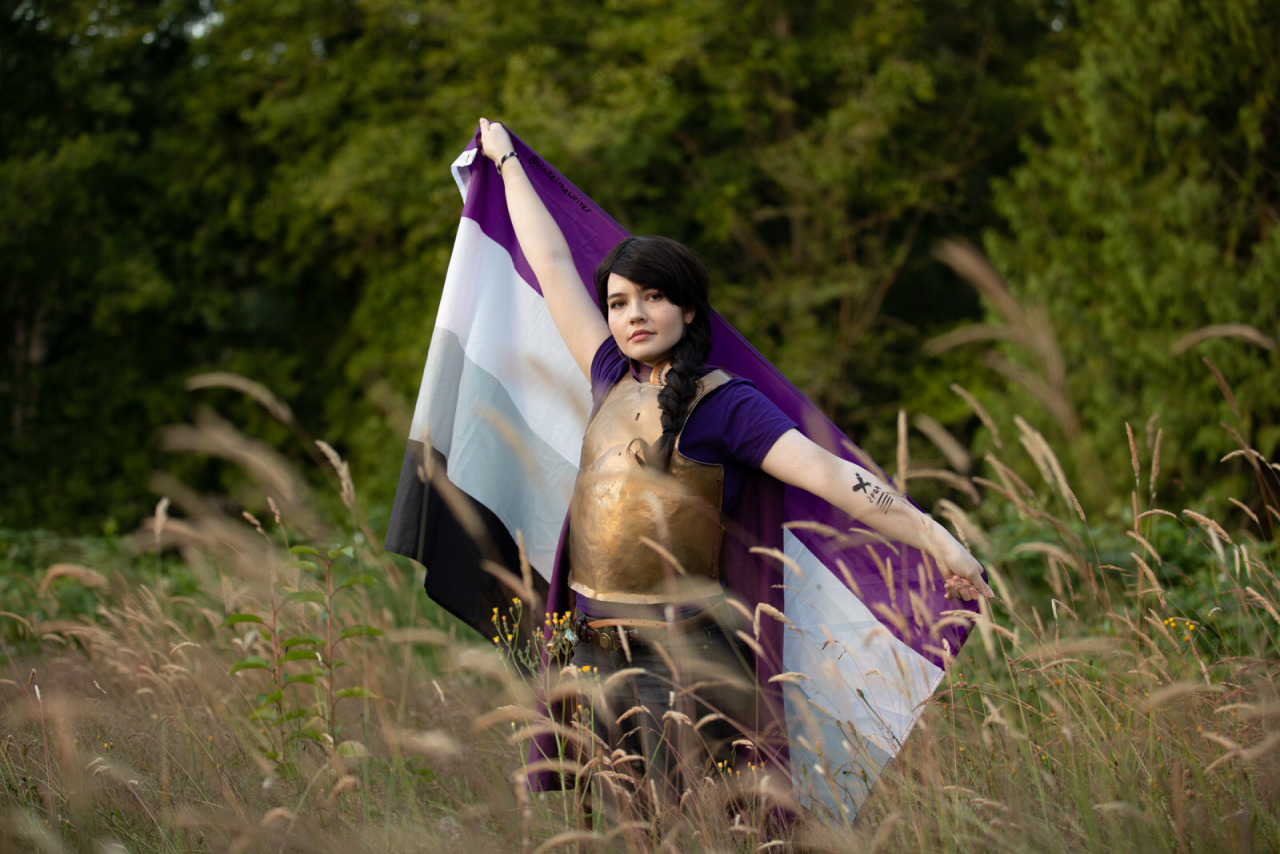 Canonical and/or confirmed by the creator
Nancy Whitman, Every Heart a Doorway
Georgia Warr, Loveless
Felicity Montague, The Gentleman's Guide to Vice and Virtue
Reyna Ramírez-Arellano, Percy Jackson
Alice, Let's Talk About Love
Natasha "Tash" Zelenka, Tash Hearts Tolstory

Non-canonical but indicated and/or implied
Sherlock Holmes, Classic Sherlock Holmes
Crowley and Aziraphale, Good Omens
Jo March, Little Women
Canonical and/or confirmed by the creator
Coming soon... hopefully

Non-canonical but indicated and/or implied
Spock, Star Trek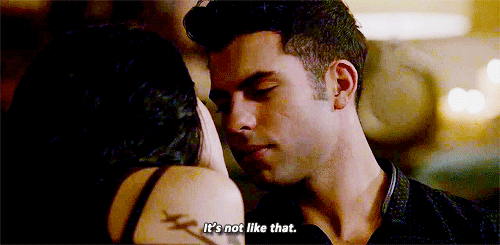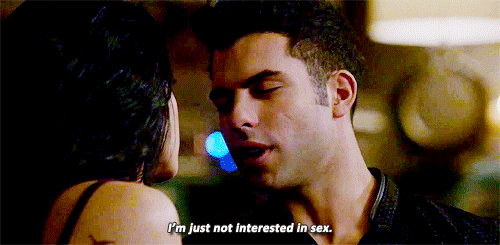 Canonical and/or confirmed by the creator
Florence, Sex Education
Raphael Santiago, Shadowhunters
Voodoo, Sirens
Tori Spring, Heartstopper
Douglas "Ca$h" Piggott, Heartbreak Hotel

Non-canonical but indicated and/or implied
The Doctor, Dr. Who
The Professor, Gilligan's Island
Canonical and/or confirmed by the creator
Lilith Clawthorne, The Owl House
Todd Chavez, Bojack Horseman
Peridot, Steven Universe
Perry the Platypus, Phineas & Ferb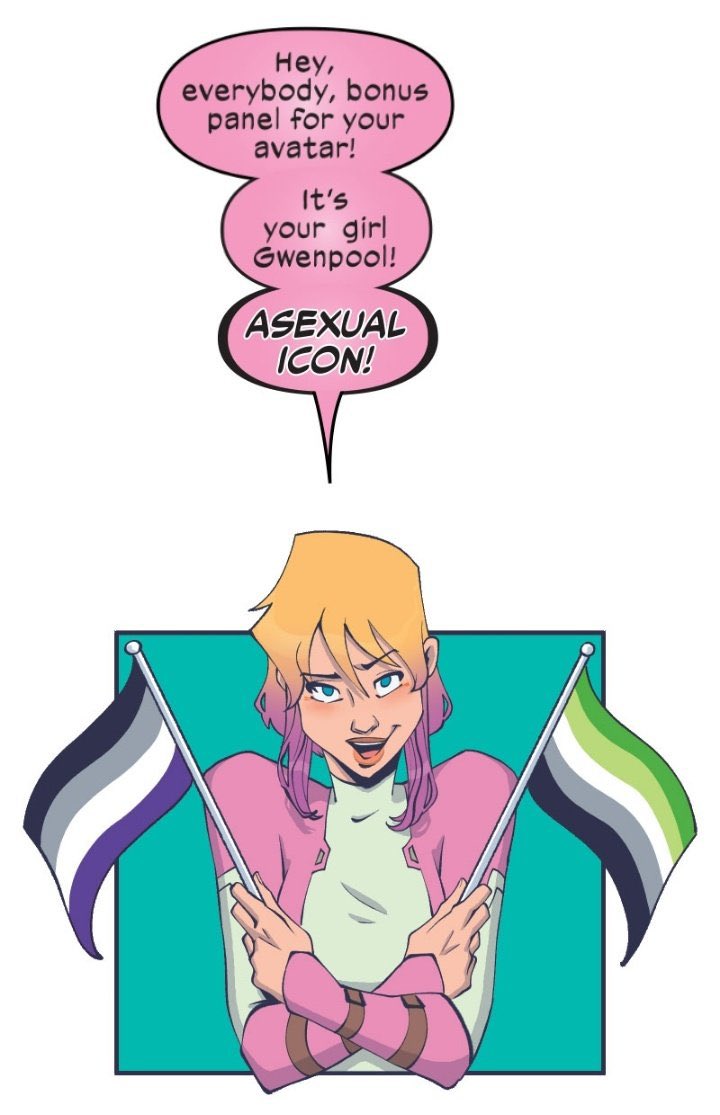 Canonical and/or confirmed by the creator
Jughead Jones, Archie
Gwendolyn Poole (Gwenpool), Marvel
Yelena Belova (Black Widow), Marvel
Nadia Van Dyne (Wasp), Marvel
Connor Hawke, DC
Tori Spring, Heartstopper
Canonical and/or confirmed by the creator
Sir Fitzroy Maplecourt, The Adventure Zone
The Archivist, The Magnus Archives
Canonical and/or confirmed by the creator
Parvati Holcomb, The Outer Worlds